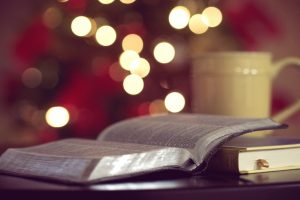 So, you want to get serious about studying the Bible! You're not a biblical scholar, and not necessarily planning on going that direction, but you're motivated to work on getting a solid, working knowledge of the whole Bible. Maybe you feel that you are already pretty familiar with the Bible, but you realize you could go a lot deeper. If this sounds at all like you, here are five books that I highly recommend you consider getting. Prices are listed as found on January 1, 2021, on Amazon, and are subject to frequent change. These are not books written for scholars but rather popular books that have sold many copies and are well-liked by regular Christian readers.
Note: I have only listed books about the Bible here, not editions of the Bible or study Bibles. I have also not listed websites except those that supplement the books.
Anders, Max. 30 Days to Understanding the Bible: Unlock the Scriptures in 15 Minutes a Day. 30th anniversary expanded ed. Nashville: Thomas Nelson, 2018. 400 pp. $8.20 paperback; $13.99 Kindle. Over 500,000 sold. Major sections cover the OT, the NT, and Bible doctrines, with shorter sections offering a potpourri of resources. There is also a 6-session Study Guide and a 6-session DVD that includes the Study Guide. See Biblein30Days.com for promotional material, the first video of the DVD, a 5-chapter book sampler, and free downloadable teaching resources.
Fee, Gordon D., and Douglas Stuart. How to Read the Bible for All Its Worth. 4th ed. Grand Rapids: Zondervan, 2014. 298 pp. $15.59 paperback, $15.79 Kindle. About a million copies sold. Treats different parts of the Bible but in a pedagogically designed order (which is basically the order of perceived ease for most beginners) rather than in canonical order, thus beginning with the epistles, going back to the OT narratives, then Acts, then the Gospels, and so on, finishing with Revelation. Be sure to get the newest edition (currently the 4th). Of the five books listed here, this is the only one that is widely used as a textbook in Christian college and seminary courses, but it is so popular you might be able to find it at the public library. There is also a video lecture series; currently you can watch the lecture on the Book of Revelation free on YouTube.
Hinson, Ed, and Elmer L. Towns. Illustrated Bible Survey: An Introduction. Rev. ed. Nashville: B&H Academic, 2017. 624 pp. $41.45 hardcover, $16.19 Kindle. Introductions to all of the books of the Bible, with photos, charts, maps, illustrations, and suggestions for further reading. This would be an excellent reference work to own so that you can turn to it whenever needed. If you want a print copy, try to wait for it to go on sale.
Rose Publishing. Rose Book of Bible Charts, Maps, and Timelines. 10th anniversary ed. Peabody, MA: Rose Publishing, 2005. 192 pp. Spiral bound, $17.17. Enormously popular reference with 200 Bible charts on the tabernacle and temple, the tribes of Israel, weights and measures, the names of God, the twelve apostles, Revelation, cults and religions, essential doctrines, history of Bible translations, etc.; 15 maps; timelines. Two additional volumes are available covering such subjects as Bible translations, Christ in the Old Testament, the parables of Jesus, a one-year Bible reading plan, and much more. Another excellent reference work that you will want to own.
Yarbrough, Mark. How to Read the Bible Like a Seminary Professor: A Practical and Entertaining Exploration of the World's Most Famous Book. New York: FaithWords, 2015. 368 pp. $17.99 paperback, $12.99 Kindle. Bible professor at Dallas Theological Seminary gives a folksy and sometimes funny, yet substantive, introduction to serious reading of the Bible.
Some suggestions about using these books: The Anders book is the most elementary or introductory and would be a good place to start. Then I would suggest reading Yarbrough's book, followed by the book by Fee and Stuart. Of course, you can skip any of these if it doesn't look helpful to you, but this is the order of reading I would recommend. The book by Fee and Stuart's book is the one book on the list that people are likely to read more than once. Some people may find it helpful to read a second time after two or three years of serious Bible study, at which time they are able to understand and appreciate the principles of interpretation more fully. As noted, I recommend the Hinson/Towns book and the Rose Publishing book as reference works to own and consult as needed.